Questions to ask an Interior designer before finalizing
Starting an interior designing project is exciting and fun. You're going to make your place more attractive. But finding a perfect or right interior designing partner can be the toughest task. Many of us were confused about how to choose an interior designer for our project. So, we Civic Interiors are preparing some important questions to ask an interior designing partner before finalizing them. What to do before hiring an interior designer? Without proper research, contacting an interior designer should be a dumb move. So do proper research about interior designing concepts and styles first, then jump into it. We are recommending some research methods for you;

• Browse popular interior designing magazines that give you the latest trends and ideas for interior designing.
• Browse on social media: Social media is one of the best platforms to do research. You will get millions of Interior designing ideas, plans, and works through it. Instagram and Pinterest are excellent sources of interior design ideas.
• Search on google "Interior designing companies ____": If you want to find a local interior designing company, search accordingly. Here you can search for "interior designers in Kerala" or "interior designers in Thrissur," etc.
After your research, get a meeting or discussion with your preferred interior designing partner. So, ask them some questions to qualify them as your interior designer. Here are some important questions for you…
1.Have you previously worked on similar projects or in a similar style?

If yes, they can pull off your project. Here you're looking for your designer's portfolio. Most of the time, you'll get it from their website, but ask them directly.
Since they don't publish all of their works on the website, it could also be their old work. So, their updated portfolio helps you to judge them. You'll get clear-cut ideas about their quality of work and capability of doing your job. When looking at the portfolio, consider how you can tie the design to the budget question. Then you will have a better idea of what your budget can achieve in terms of a real design.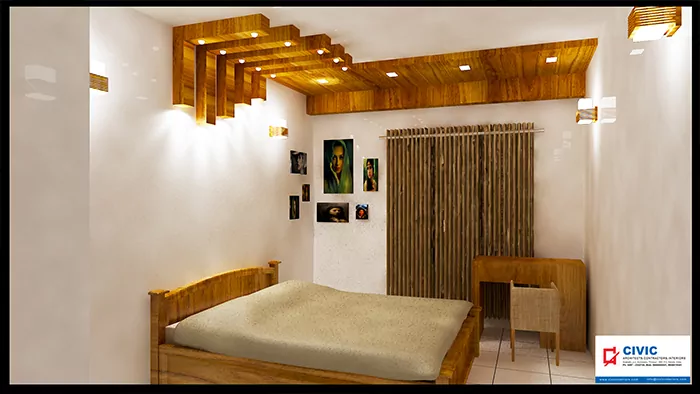 2.What is your design style?

What you're looking for here is how well the designer describes their vision. Does it match yours? At civic interiors, we do not specialize in one or two design styles. Rather, we find inspiration from our clients, whether contemporary, classic, traditional, modern or eclectic. It helps us deliver what our clients are admiring.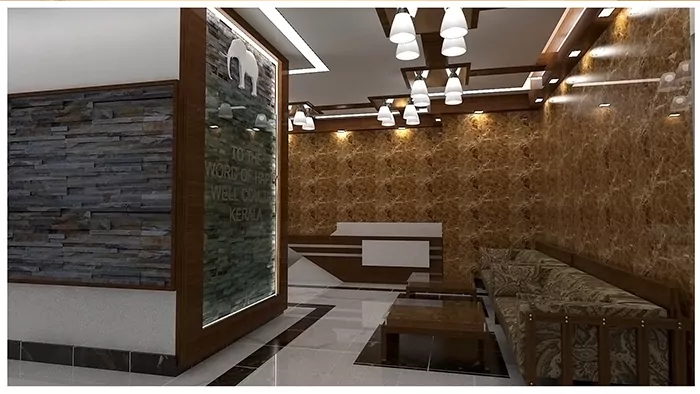 3.How do you charge?

Don't forget to ask about the budget at the beginning of the discussion. All designers have different payment schemes. The rates can vary from flat rates to hourly rates, and they can also be combined. For a better discussion on price or budget, let the designer know about your budget. It helps to plan the design according to your budget. Experienced interiors like us can mostly work with their client's budgets.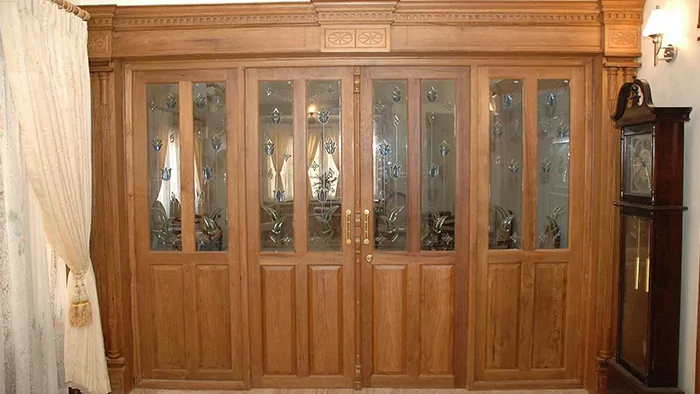 4.What are the details required from us for designing a project?

Ensure you ask and confirm with the interior designing partner the details required from your side before designing the project. It will save time and prevent last-minute rushes. Most of the time, they will ask for,
• Drawings if any
• Permission to take measurements
• Sanctions if any
• Then brief ideas of your requirements (Make a simple idea of 'how you like to look your place,' Which helps the designer more easily design your vision.)
With Civic Interiors, we need these details from clients to design projects. The need may vary from designer to designer.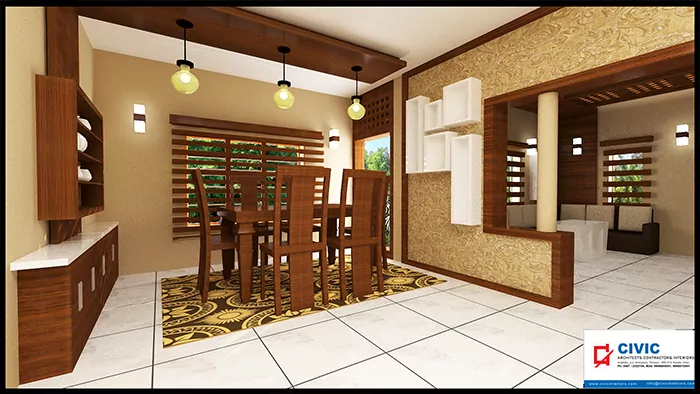 5.What are the conditions of the contract?

It is necessary to know about the clauses of the interior designing project. A client should expect to see in any contract agreement that an established working relationship has been established with an interior designer hired to rework an interior space with new or upgraded features. The contract must contain the following clauses,
• Detailed specifications of materials
• Scope of the work
• Drawings
• Designing fees
• Payment terms
• Work completion schedule
• Photographing completed works
The clauses may increase according to the designer.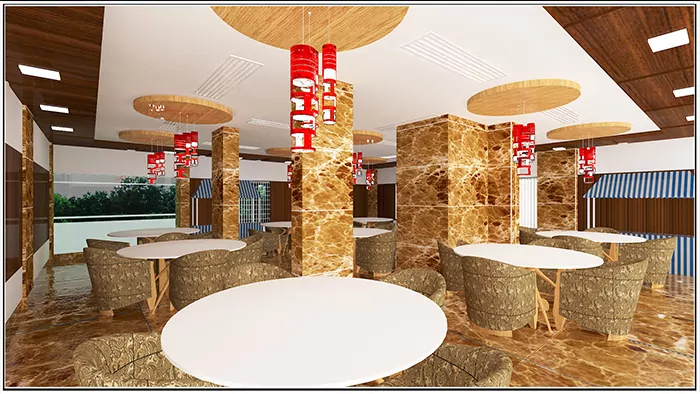 6.What is the schedule for completing the project/work?

In interior design, it is very important to know the plan of action or schedule. Therefore, make sure to inquire about your interior design partner regarding this. The operations plan of most interior designers will be the same. Civic Interior's operation plan will be; Depending on the details provided, we would prepare a layout and send it to you for approval. Upon approval of the layout, we would submit a quotation. Following the quotation's finalization, we will sign the contract and receive the money in advance. Upon receipt of advance payment, our team will submit 3D viewing and submit the project schedule and begin work. Hiring an interior designer is a commitment; it is also quite enjoyable. There is a creative innovator out there who understands your unique style, so don't worry. We at Civic Interiors invite you to contact us with any questions you have about your upcoming project. The topic of new homes excites us!
PLEASE CONTACT US BY EMAIL OR PHONE WITH YOUR INTERIOR DESIGN PROJECT. WE LOOK FORWARD TO HEARING FROM YOU.